Eco-Luxury Home in the Heart of the Gorgeous Granite Dells near Prescott, Arizona…
Welcome to Heaven on Earth!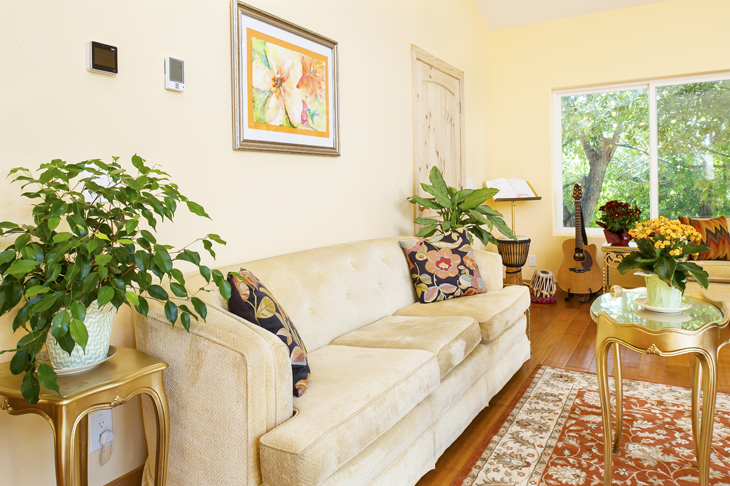 Heaven on Earth is located in the gorgeous Granite Dells near Prescott, AZ. Luxury Suites and occasional home rentals are available both long and short term. Everyone has their own definition of "heaven on earth" and we invite you to explore its many facets here at our wildlife sanctuary and haven of well-being in the heart of Prescott.
Google "Granite Dells" to check out the incredible scenery and look at the beautiful photos below. Download and Read the 12 page architectural feature article from Oct/Nov 2015 Issue of Prescott Woman Magazine.
Three Luxury Suites Often Available
Either an entire 1,350 sf MASTER SUITE or 950 sf GUEST SUITE can accommodate those who would like to stay for a month or longer in this serene, verdant, national park-like ambiance.
Heaven on Earth features dramatic private canyon vistas, an in ground pool with hot tub, trampoline, hammock, lawn, lounges, bicycles, boats, and trails starting right at your door.
Check out these listings complete with descriptions and photos of each suite.
1,350 sf MASTER SUITE with Full Kitchen, Great Living Room, Master Bedroom, Private Bathroom and Whirlpool/Jacuzzi

950 sf GUEST SUITE with Kitchenette, Living Room, Bedroom and Private Bathroom

1,200 sf SUNROOM SUITE with two Kitchens, Living Room, Bedroom, Private Bathroom and Large Sunroom
Granite Dells Guide

Consider joining a delightful array of Granite Dells Guide offerings including hiking and bicycling mini-adventures in Prescott's gorgeous Granite Dells. This labyrinth of granite cliffs and canyons go on for miles boasting some of the most spectacular scenery you will find anywhere on Earth. Private sailing, windsurfing and kayaking mini-adventures can be yours upon request on our inflatable regatta on nearby Watson Lake
Google Watson Lake images for a visual treat.
We're wishing you a delightful day!
Feel free to call or text Happy and John at 928.308.2146 to rent one or both luxury suites or request a custom tour with your personalized Granite Dells Guide. You are also welcome to stay for an afternoon or evening to enjoy the pool, fruit trees and gardens during one of our many exquisite community gatherings.
Luxuriate in a Labyrinth of Canyons!
---